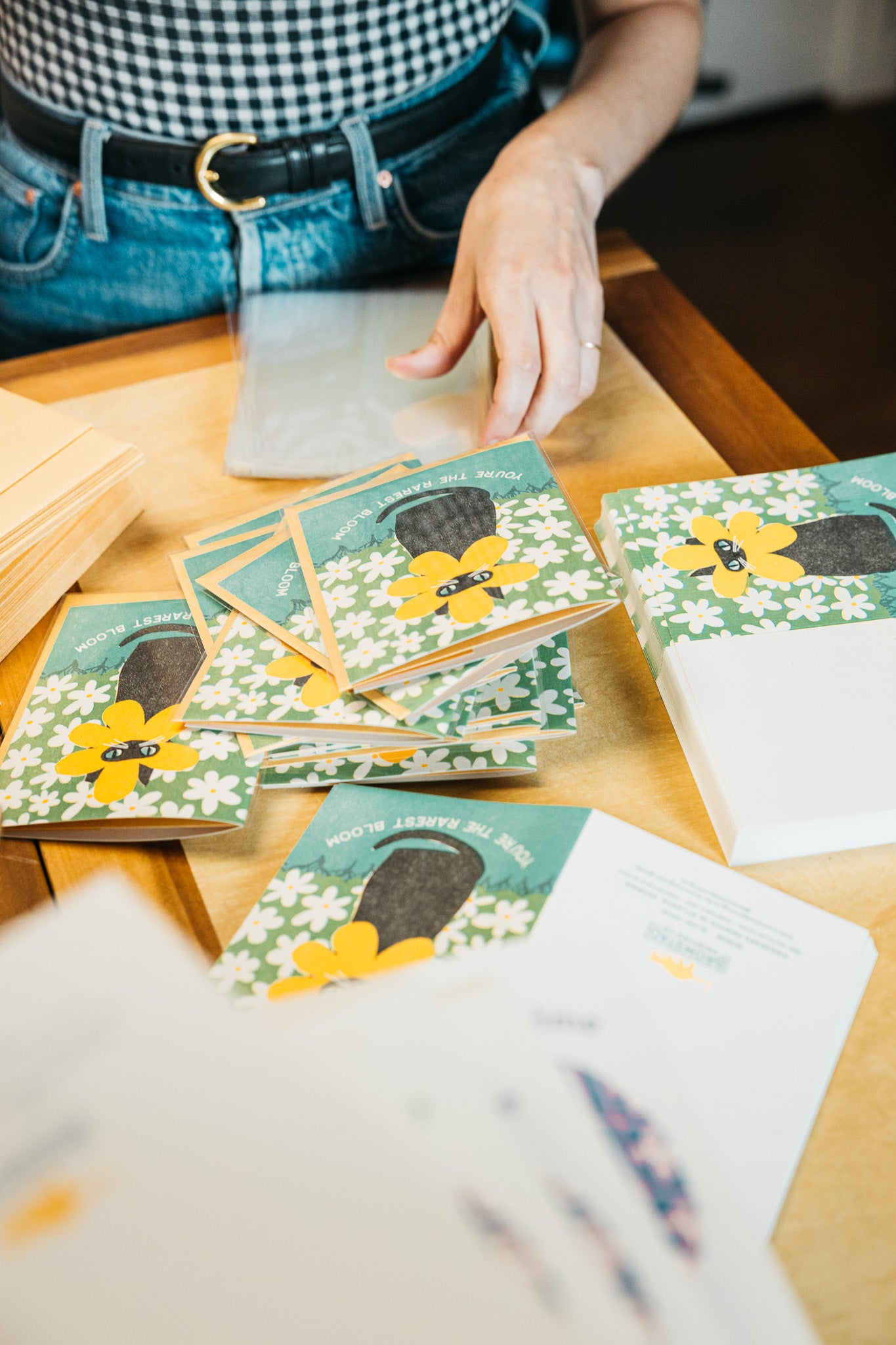 About Bromstad Printing Co.
Bromstad Printing Company is a small risograph design and print studio in Atlanta, Georgia creating delightful paper goods to bring a smile to your face no matter the occasion. Our eco-friendly greeting cards and calendars boast vibrant colors, whimsical imagery (with an emphasis on cats), and inimitable risograph vibes to brighten the day.
The company began in 2020 as a little side project with a used risograph machine and a desire to make fun art. When I realized how much the wider world really needed a sweet and silly collection of (majority cat-themed) risograph goods, I took it full time in 2023.
Everything is illustrated, designed, printed, and assembled by hand in my home studio under the supervision of the three BPC studio cats, Stuart, Nadine, and Sylvia.
Bonus points if you dig cats, because I definitely do. And honestly, there is a lot of overlap between cats and our risograph prints. 
Charming and playful, with tons of personality, and a little absurd. Gentle when you need comfort, and ready to party when you just want to have fun.
We print on 100% recycled, FSC-certified papers. Our greeting cards are packaged for retail in commercially compostable sleeves, and our prints are come with 100% recycled, pH neutral backer boards.